#social #human #contents
Dec 09
Moving forward with Social Collaboration | Harold Jarche
See on Scoop.it - ESocial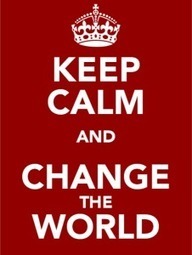 See on jarche.com
Dec 08
LinkedIn and Professional Services | Social Media Today
No matter the industry you're in, if your livelihood and business revolve around selling professional services, LinkedIn is the network of your dreams. And no, it isn't just a resume placeholder, nor is it a place only for recruiters.
See on socialmediatoday.com
Super Festive Facebook Holiday Contest Ideas | Social Media Today
ShortStack analyzed more than 50,000 active Facebook Pages and 300,000 custom Facebook Page apps that serve more than 1.4 billion Facebook fans and, among the things they discovered: Engagement in December increases by as much as 66 percent on…
See on socialmediatoday.com
Faut-il encore miser sur Facebook pour votre entreprise? | Techtrends
Social Media, Web et Hi-Tech. Sur Techtrends, je partage le fruit de ma veille numérique et mes réflexions autour des tendances du web, des médias et nouvelles technologies. Christophe Lefevre.
See on techtrends.eu
GuiM.fr: Adoptez une Mother, la première maman connectée
See on Scoop.it - E-revue de presse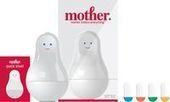 Le Nabaztag a une mère, elle s'appelle Sense Mother ! 8 ans après son lapin connecté, Rafi Haladjian et sa société Sen.se viennent de présenter le nouveau bébé connecté : Sense Mother. "Une maman, mais en mieux", qui "prend soin…
See on guim.fr
U2 Ordinary Love
See on Scoop.it - E-revue de presse


U2's song, "Ordinary Love", written for the soundtrack of Mandela: Long Walk To Freedom is being promoted in a lyric video dedicated to Nelson Mandela.
See on theinspirationroom.com
Verizon Is Acquiring Content Delivery Network EdgeCast For More Than $350 Million | TechCrunch
See on Scoop.it - E-revue de presse

Verizon is looking to get deeper into the content delivery business with the acquisition of Los Angeles-based CDN provider EdgeCast Networks, TechCrunch has..
See on techcrunch.com
(via bojandordevic)
Comment mesurer la performance de la présence « social » des entrep…
Mémoire de fin d'études réalisé par Géraldine SEIVE et Clémence LEFEBVRE. Problématique : "Comment mesurer la performance de la présence « social »
See on fr.slideshare.net
Les nouveaux visages de Noël - Etude marché, Conseil en stratégie : Marketing, Communication entreprise, Relation client - La Poste entreprise : Le'Hub
See on Scoop.it - E-revue de presse

Le jouet le plus vendu pour Noël 2013 ?Une tablette pour enfant L'institut d'études marketing NPD Group a analysé les retours des ventes de jouets réalisées entre le 28 octobre et le 3 novembre (…)…
See on laposte.fr